April 2019

I'm absolutely thrilled that three of the original paintings from 'The Hip Hop Barn' are part of the Phil Cummings Exhibition - Stories Behind The Books, hosted by the State Library in Adelaide. This exhibition celebrates Phil's amazing contribution to children's literacy over the last 30 years with insights to his thoughts and ideas and where they come from. On display are some of his journals, notes and many more original illustrations from a selection of his books throughout his career. It's an absolute must see! I am honoured to be a small part of it. (Oh, and just as exciting... alongside of my paintings are some of the originals from Phil's very first book 'Goodness Gracious')


January 2019
I've hit the ground running (well not literally, but you know what I mean). It's lining up to be a very busy, creative year and I'm so excited about all the wonderful projects already unfolding. I'm currently working on a very exciting new book written by Phil Cummings. Phil is an author who I have long admired and ironically his picture book Goodness Gracious, was the first book I purchased whilst in Uni when picture books first started to really grab my attention. I'm so honoured and thrilled to be working on 'The Hip Hop Barn'. It is being published by Little Book Press, available late 2019 (once I finish painting it!)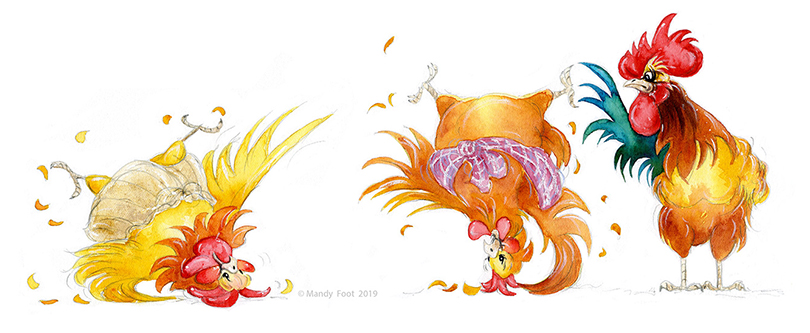 December 2018
My first children's book as both Author and Illustrator is now complete (well from my end anyway, it's in production). Being published by Hachette Australia it is due for release in July 2019. This has been a 3 year project for me and quite a personal journey as it was inspired by my very own border collie Cody, also featured in 'Old MacDonald' had a farm. Even though the story is fiction I've drawn on a lot of real life events to create this story. More soon...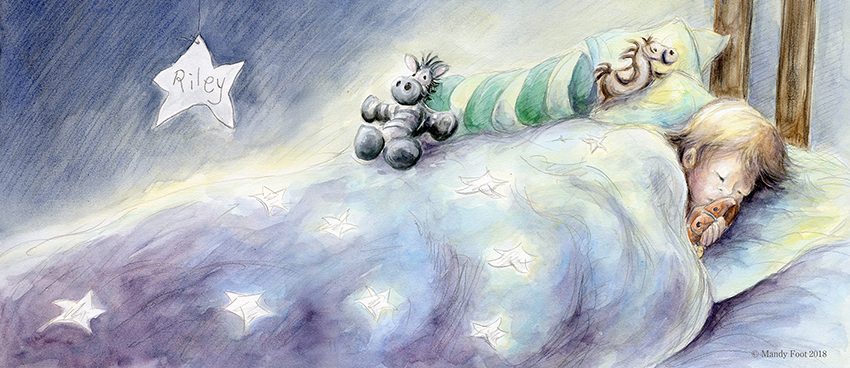 19 August 2018

Book Week 2018 is officially about to begin although I've already started school visits and having way too much fun talking books, drawing and creating with students!
Loving this year's theme of 'Find Your Treasure'. To help celebrate I've created a charming little character called 'Pelican Jack' I'd like to share. You can:
• Download a colouring in sheet of 'Pelican Jack'
• Download a colouring in sheet of 'Pelican Jack' and his treasure chest full of books. After all, a book is a treasure!
Follow my Facebook page to see the drawings I create together with the school students of 'Pelican Jack' and what else he may find in his treasure chest, this Book Week! Happy reading :)

17 October 2016
Yesterday I took part in a very fun, nerve racking, entertaining and hilarious SCBWI 6 minute Speed Book Launch here in Adelaide. Talk about putting pressure on myself, I even had to get the left hand working! I launched my new Christmas book 'The Bush Santa' - read the story and coloured the black outline of this image both at the same time! The decorative bush star was created with some brown paper covered wire and twine (stuck on with double sided tape) and glitter glue was added to create the Christmas sparkle. You can create your own by downloading the colouring in sheet from 'The Bush Santa' page.
Can you colour yours in 6 minutes? Have a go... it's easy.